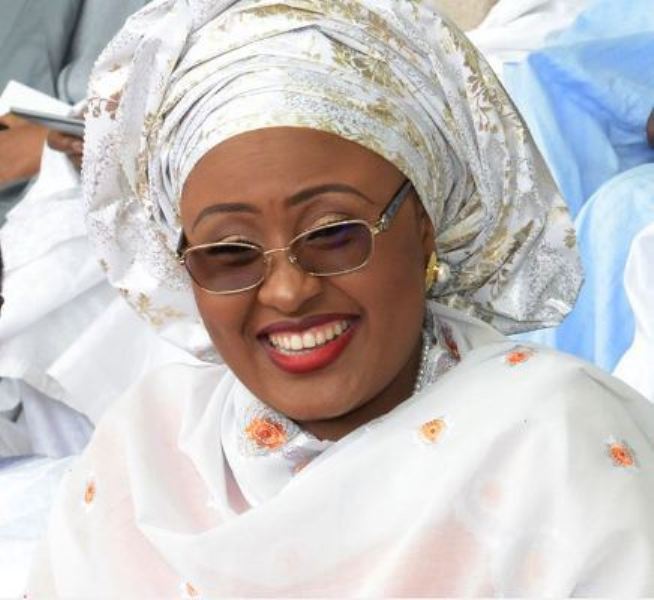 Worried by the huge burden of end Tuberculosis (TB) in Nigeria, First Lady Aisha Buhari, has called for more multilateral and multi-sectoral support to end the scourge.
She made the appeal at the advocacy dinner with the joint UN Mission to Nigeria on TB and Non Communicable Diseases (NCD) 25th February, 2020 in Abuja
She was represented at the dinner by the wife of the Vice President, Mrs. Dolapo Osinbajo.
Mrs. Buhari said the mission to Nigeria was timely and would play a major role in assessing the successes that Nigeria had achieved in the control of TB.
She stated that since her appointment as Global TB Ambassador, she has spoken at various fora to advocate for more support for TB, including at the UN High-Level Meeting on TB in New York.
She spoke of her advocacy work in Nigeria to create more awareness on the disease.
"I was privileged to work with the Stop TB Nigeria Campaign that resulted in a rewarding partnership, and witnessed firsthand, the celebration of survivors and champions of the disease.
"In many of the advocacy forums, my message has always been that TB is a treatable disease but one that needs early detection, and I am happy to inform you that through my foundation the Aisha Buhari Foundation and Future Assured Program, alot of people across Nigeria were screened and those found infected commenced treatment immediately".
Mrs. Buhari also remembered her consultation with the private sector to raise funds; and the investiture of State First Ladies as TB champions to cascade the message to states and local governments.
Minister of Health, Prof. Osagie Ehanire, said it was wise to have enlisted the support of the First Lady in the TB advocacy as she has given unflinching support to the cause, "her involvement and interventions have made a huge impact" said the Minister of Health.
He also commended the UN and all partners, for their various contributions, urging them to do more.
Dr. Tereza Kasaeva, Director, Global TB Programme and head of the Mission, lamented the high burden of TB in Nigeria but expressed optimism that current efforts will succeed in removing Nigeria from the list of high burden countries and moving her to a TB champion.