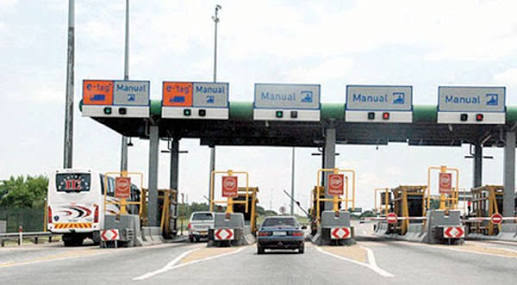 The tripartite committee made up of Nigeria, Benin and Niger on the partial closure of Nigeria is working and will soon submit its report which President Muhammadu Buhari expressed willingness to adopt.
Nigeria shut its borders with it neighbouring countries on August 20, 2019.
Buhari made the promise when he hosted the outgoing president of the ECOWAS Bank for Investment and Development (EBID), Bashir Mamman Ifo, and welcome the successor, Dr. George Nana Donkor.
Buhari explained that the action had given Nigeria a number of insights.
''We have saved millions of dollars. We have realised that we do not have to import rice. We have achieved food security.
`'We have curtailed the importation of drugs and proliferation of small arms which threaten our country," he stated.
The outgoing bank chief informed the president that the bank had been transformed from loss making to profitability, with commitments from ECOWAS member-states doubling to $1.4 billion.