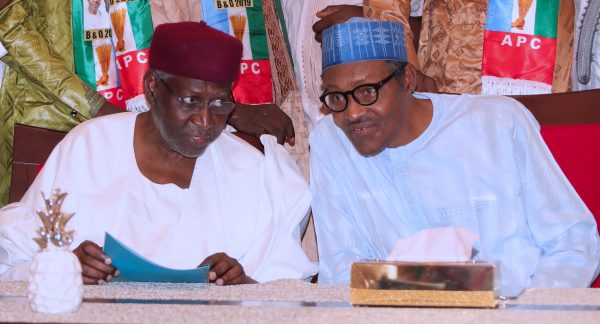 Reports say that 82-year-old Mr Abba Kyari who the Chief of Staff to Nigerian President, has tested positive for coronavirus pandemic, but his boss was lucky as he tested negative.
The National Centre for Disease Control (NCDC) informed the President on the outcome of results in Abuja on Tuesday morning.
Kyari is currently on self-isolation at his residence and not at the Isolation Centre in Gwagwalada.
Kyari returned from Germany on March 14 after he and power minister completed negotiation on electricity deal with Siemen to find solution to the perennial problem of electricity supply in Nigeria.
The top presidential aide has attended many meetings after his return from the trips last week.
He is reported to have started coughing during a meeting on March 22, 2020 at the Aso Rock Villa, fuelling speculation he could have the virus.