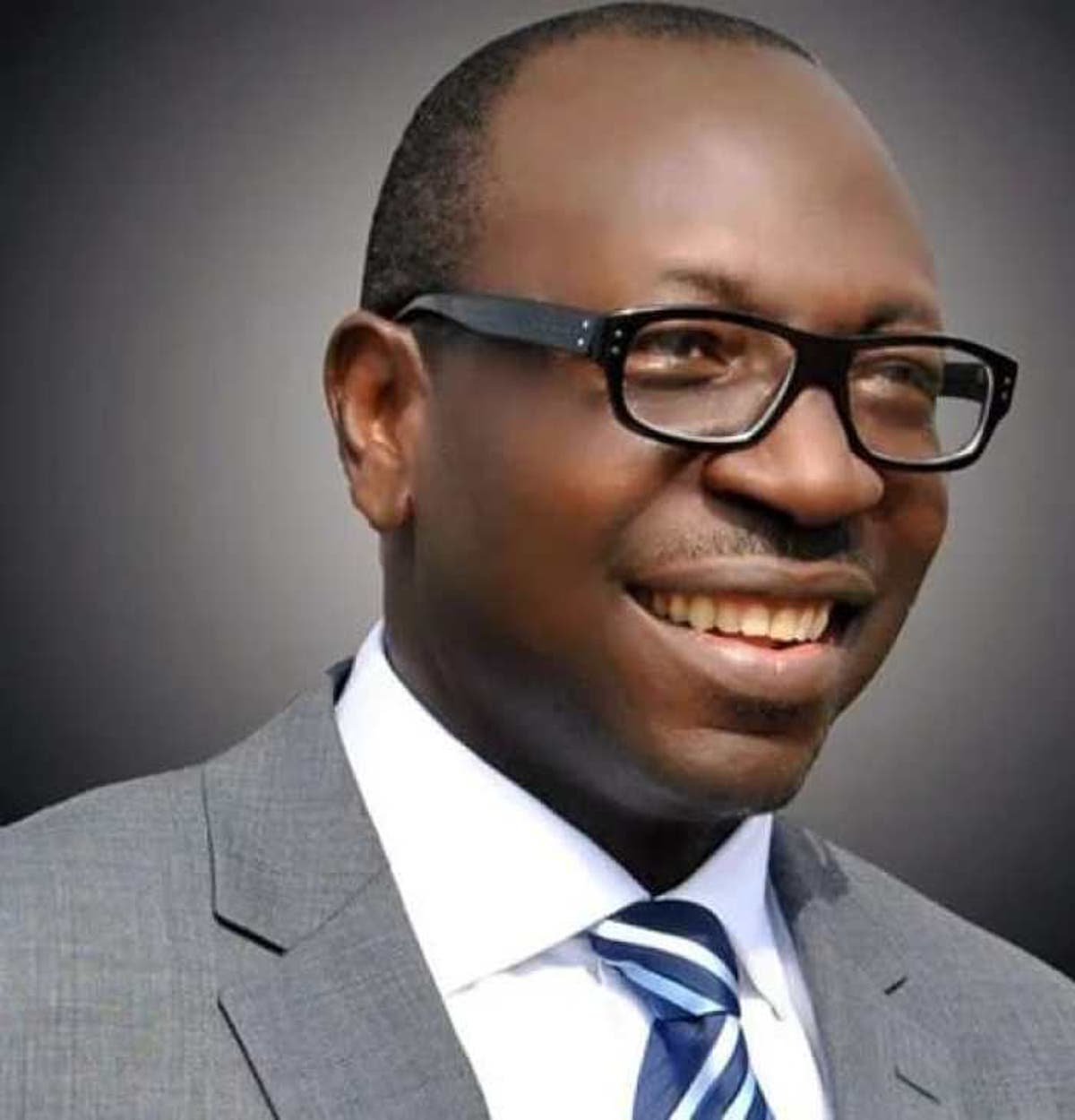 By Moses Uwagbale
The All Progressives Congress (APC) has inaugurated its Campaign Council to fast track support for its Edo state governorship candidate, Pastor Osagie Ize-Iyamu, in the September election.
The Acting State Chairman of the party, retired Col. David Imuse inaugurated the council.
Maj.- Gen. Cecil Esekhaigbe (rtd) is the Director General, of the council while former Deputy Governor, Hon Lucky Imasuen is the Deputy Director General and immediate past Deputy Chief Whip of the House of Representatives, Hon Pally Iriase is Secretary.
Imuse, asked the incumbent governor, Mr Godwin Obaseki, who defected to Peoples Democratic Party (PDP) because he lost the primary in APC, to explain how he has been spending the federal allocations to the state.
He asked Obaseki to explain how much he has received as allocation and what he has done with the money.
"I will advise parents to hold their wards and admonish them that this time is not a joke. Insecurity is synonymous with our dear state as at today but I want to assure you that with Ize-Iyamu as governor, he already has the template for security, this he will implement. Ize-Iymau will give the government of Edo people to Edo people.
"I want to thank you for making me the Isaiah of our time because God asked who will go for us and Isaiah stepped out and said 'send me Lord I will go' it is in this spirit that I accepted to prosecute this campaign to its logical conclusion, our mission is very clear and definitive, to reclaim Osadebey Avenue and God is telling Osagie Ize-Iyamu as the governor of Edo State come November 12 2020.
"There is going to be paradigm shift in this campaign, we are not going to base our issues on insults and provocative words because when they go low, we are going to go very high. In this vein, we have a candidate who has a track record of what it takes to govern a state because he has passed through the tutelage of governance and there is nothing except for God to anoint him to do it himself this time."
Ize-Iyamu, favoured to win the election, said the Council is made up of the first eleven of Edo State political class.
"This list has sent a great signal to those who are in doubt about the strength of APC in Edo that we are not only formidable but we have all it takes to regain our state and by the grace of God, we are going to regain our state.
Our campaign will be issue driven, we will not resort to their pettiness, we will not resort to their lies and blackmail and we will not even resort to their destructive tendencies and violence."