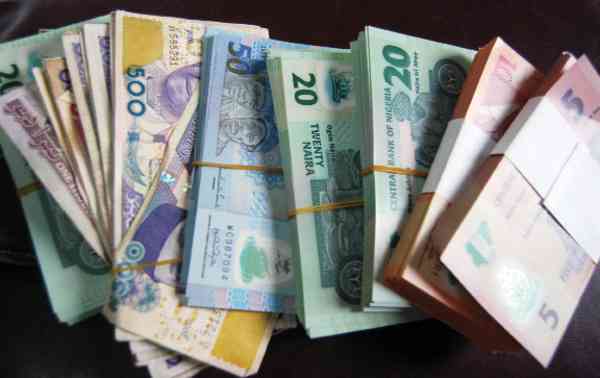 By Moses Uwagbale
After weeks of losing steam, the naira strengthened to N435 to a dollar at the parallel market on September 1, 2020 as against about N480 to a dollar it had traded.
The development showed a gain of N45, representing about 9.3 per cent rise.
Forex stakeholders have attributed the gain to the planned resumption of sales dollars to operators of Bureau De Change (BDC) by the Central Bank of Nigeria (CBN).
The resumption of sales of dollars is expected to bolster dollar liquidity in the market.
CBN had announced its intention to resume forex sales to the retail segment of the market, but was forced to postpone it because of the extension of the date for resumption of international flights to September 5.
The President, Association of Bureau De Change Operators of Nigeria (ABCON), Alhaji Aminu Gwadabe, said the forex sales to the currency dealers was the major factor that led to the gain recorded by the nation's currency against the greenback.
"The plan to resume forex sales to BDCs was what broke the camel's back. Dollar supply to BDCs is a potent weapon to fight against speculation. For those still speculating in the market, they are already burning their fingers and taking losses.
"So, my advice is that when you don't have a genuine and effective need to use dollars, stop stockpiling the currency. From what we are seeing, this trajectory is going to continue and I advise members of the public to always buy when you have a purpose for it and not buying to keep.
"What we saw in the market in the past few weeks was not a true reflection of the value of the naira against the dollar. We saw, even during the lockdown when flights were not flying, everybody literally became a forex dealer. It is unfortunate. That cannot happen in other countries. When you don't need to make payments abroad, what are you hoarding dollars for? It's unfortunate."
More
https://www.thisdaylive.com/index.php/2020/09/02/naira-gains-9-3-at-parallel-market-on-planned-cbns-intervention/