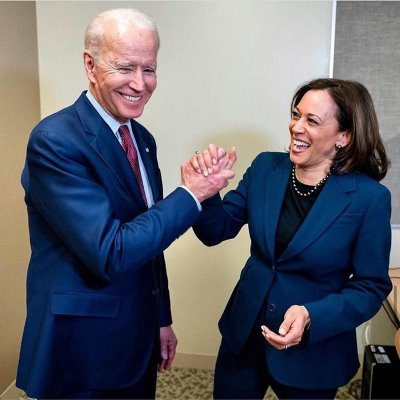 Christopher Fomunyoh, one of Africa's eminent think tanks believes "we can expect significant changes" during United States President-elect Joe Biden's mandate, including more opportunities for African migrants.
Fielding questions from Radio France International on the impact that President-elect Joe Biden's promise to radically change Trump's migration policy such as canceling the travel ban to countries including Nigeria, Fomunyoh said 'it will have a very, very significant impact.
"Because let's not forget that for a lot of Africans and a lot of minorities living in the United States, Trump's migration policy really had a very racist side to it.
Arguably, it was that racist aspect that really mobilized black communities, Fomunyoh said, adding, "it carries hope for many Africans that they will also have their opportunities, like all immigrants, by the way.
"Because America is a big country, but it's a country of immigrants, so everyone's going to have their opportunity, regardless of their race of origin.
"We felt he didn't want people to have the opportunity to come to the United States, (if they came from) certain continents including Africa. I believe that this possible change under the Biden administration will also open up opportunities for Africans who wish to migrate to the United States of America.
"Joe Biden's team says they want to apply respect in their relations with the African continent," but the extent of the change is what remains to be the one million dollar question.
In an interview with Radio France International on Sunday, the elitist Cameroonian professor Christopher Fomunyoh, expressed optimism in Joe Biden's team wanting to "apply respect in their relations with the African continent".
On the real change Africans should expect from Biden, Fomunyoh argued that with Trump's flagrant contempt for Africa characterized by his refusal to visit the continent unlike his predecessors, Biden will "re-model" the American policy towards Africa, starting with strengthening ties with African countries, so that Africa is brought under the multinational spotlight.
Christopher Fomunyoh is the Africa director of the National Democratic Institute in Washington.
Responding to the question as to whether Biden will gun for a continuity in programs like AGOA or Power Africa, he said AGOA was bound to stay put since it was floated by Bill Clinton and the fact that every US president had kept it intact.
For 'Power Africa', which was set up by Barack Obama, Joe Biden is likely to stick to it, he said.
"I tell myself that Biden will do more to consolidate relations with democratic countries. That said, it will place much more emphasis on strengthening democracy and transparency in the management of public finances and in the management of public affairs.
"I also imagine that, in relation to some of the challenges facing Africa, including violent extremism, Biden will be much more attentive, and above all, will work closely with African states to combat this scourge".
On the military front and particularly on aid to African armies fighting terrorism, Fomunyoh said "I think Biden will have a lot more consideration for the African armies who fight against this scourge on a daily basis".
Unequivocally, he maintained "Biden will do anything to incorporate their needs and recommendations into how the United States might fight alongside them, too, but it will all start with a (respectful) consideration of Africa and African countries".
By Tamba Jean-Matthew III in Dakar and RFI