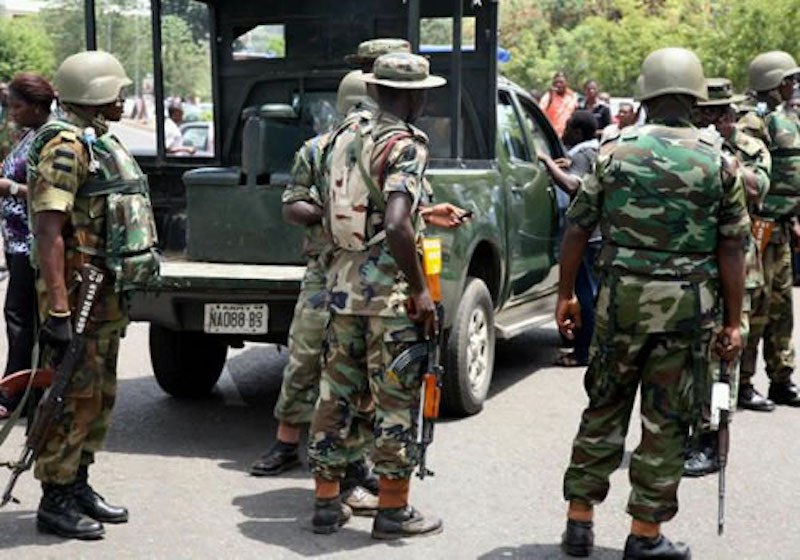 Tanko Mohammed
The European Union's (EU) petition over Nigeria's ban of release of foreign exchange for milk importation is a critical challenge facing Nigerian-born new Director General of to the World Trade Organisation (WTO), Dr Ngoji Okonjo-Iweala, currently on official tour of her West African nation.
EU has put its complaint in writing to WTO alleging that Nigeria's action what whatever reasons distorted the balance of payment protocol, but the Central Bank of Nigeria (CBN) told WTO that action was meant to protect local industries from unfavourable competition and to create jobs.
66-year-old Okonjo-Iweala said in Abuja on March 16, 2021 at a meeting with the CBN Governor, Mr Godwin Emefiele, that WTO was in receipt of the petition from EU.
Okonjo-Iweala, two times former Nigeria's finance minister, said WTO had remedies which could be explored without the ban and at the same time protect local industries against dumping and cheap imports.
She said explained that she understood that Nigeria was trying to establish a trade remedies authority which would be supported to help industries to grow.
"We have complaint against us from the EU about the violation of the Balance of Payment to trying to protect the diary industry and they feel that this is not the right instrument.
"As DG WTO, I have to make this known but this is an issue, which you said, you will like to engage in a little more detail so we can discuss later about it.
"I want to say that I think that we have what it takes in this country, particularly in our young people to do the necessary, which is to look forward as to how we are going to create jobs and move this economy in the direction that will support our youth in the future,'' she said.
EU, she said, felt that it was not the right instrument, "so as DG WTO, I have to make this known. But this is an issue which you said you'd like to engage on in a little more details so we can discuss that later and how to go about it''.
Nigeria in 2020 discontinued official foreign exchange for importation of milk and 40 other products and called on offshore milk production companies to set up factories in Nigeria to create jobs and reduce the pressure on the country's foreign reserves.
Emefiele said CBN took the protectionism path to protect local industries and strengthen export.
But the move seemed not to have gone down well with EU, a major producer of diary products, which wrote a protest letter to the WTO as a way of making Nigeria to rescind the decision.
CBN Governor Godwin Emefiele on March 16, 2021 defended Nigeria's position on restrictive trade policy, further explaining that Nigeria with high unemployment rate of over 33 percent, has create job opportunities and provide an enabling environment for the unemployed to live a gainful life.
He said that Nigeria remains open to business from any part of the world and further explained that the policy to restrict foreign exchange to dairy companies was because the firms refused to align with its backward integration programme, to the need to protect the national interest.
The policy on dairy products was unanimously taken by six major industry players and was not unilaterally taken by the apex bank.
"Two years ago, we restated, we said listen, we are going to start a programme where we are going to place foreign exchange restrictions on those who want to import dairy into Nigeria. Six of them came on board- Friesland and a few of them.''
He said that Nigeria needed to give a chance to its local industries and to create jobs and employment.
"The unemployment rate in Nigeria, I dare say, is very high. Our youthful population of people of the age of about 18 to 40 is almost close to about 60 percent of the population. You can use that to your advantage and you could also use that to your detriment.
"The fact that we need to create jobs for this set of people, we need to create an enabling environment for this set of people to live a gainful life, means that we have a responsibility to do so and in doing so, we will need the support of institutions like yourself (WTO) to work with us."
He explained that CBN may have taken some unpopular decisions in its intervention role but these could be rectified by working closely with the WTO.
"We may have faltered in a few areas, I am not going to deny that, we will be willing to engage with you (WTO) in areas where we have concerns. And if those concerns are addressed, I want to assure you madam DG that we will work with you.''
He said that one of the companies that took the decision, Friesland Campina, has been importing milk into Nigeria for over 60 years and nothing was done by this company to backward integrate and begin to produce dairy in Nigeria.
"Does that mean Nigeria does not have the potential? The answer is no. So that's why we in the monetary and fiscal authority must put everybody's feet on fire so that the right things are done for the good of Nigeria and Nigerians."
The government, he said, was serious about opening up the country to aid its economic diversification from oil to non-oil areas.
"We have those endowments, it is just that we have to work at it but we need the help of multilateral institutions like yourself to work with us. Luckily, you are there from Nigeria.
"Of course, the transition of the Nigerian economy from oil to non-oil, whether we like it or not, we don't have a choice.
"It's important that Nigeria really needs to sit up and talk about how to improve its transportation infrastructure, energy infrastructure so that we begin to talk about how do we effectively move goods or food from farm to market in a way and then from the market, not only for domestic consumption but also for export."
He said while the country would be engaging with the WTO team to resolve inherent issues, "we need to think of how can we open up Nigeria? We need your help in these areas."
"And they feel that this is not the right instrument. So as DG WTO, I have to make this known. But this is an issue which you said you'd like to engage on in a little more details so we can discuss that later and how to go about it.
"I want to say that the WTO has what we call trade remedies, which can help us without banning things to be able to protect our industries against dumping and cheap imports if we use those remedies.
"I understand Nigeria is trying to establish a trade remedies authority and I want to strongly support that so we can use those remedies as a tool to help our industries to grow."