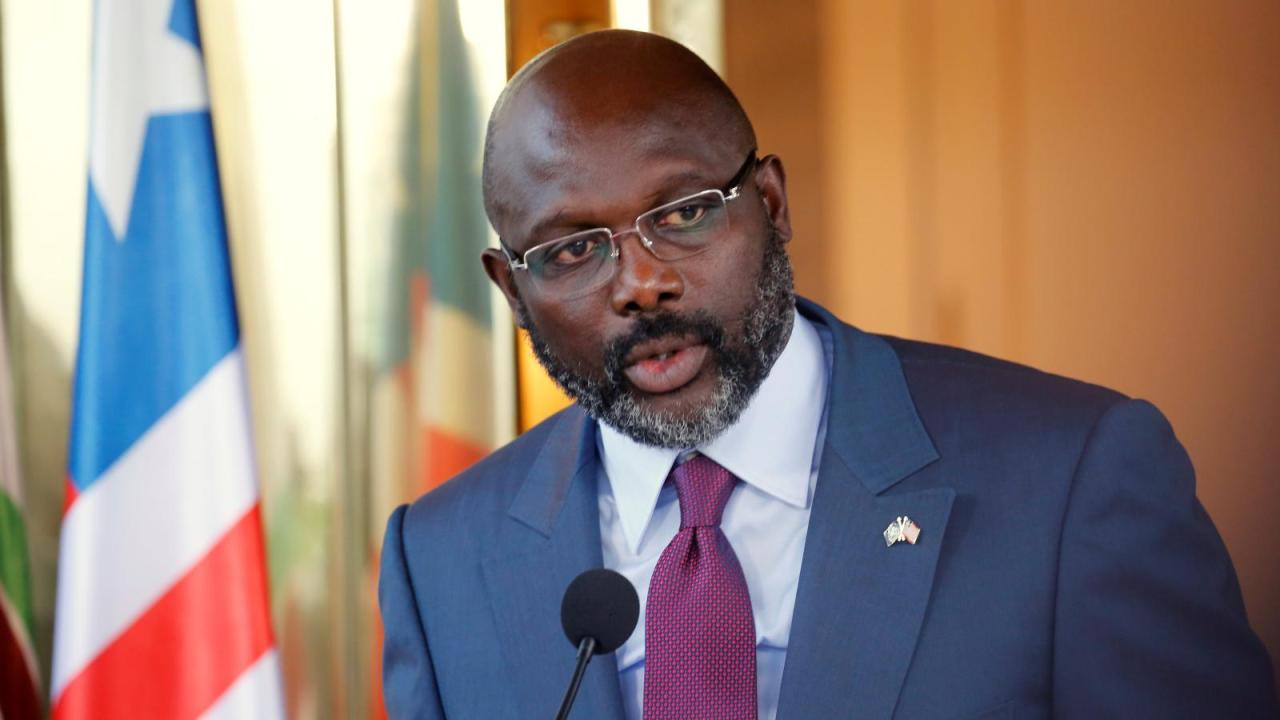 By Tamba Jean-Matthew III in Monrovia
Mr. Joseph Nyuma Boakai, 77, who served Ellen Johnson-Sirleaf for 12 years as Vice President but failed to get her nod for the 2018 presidential poll, has accepted to chair a leading opposition coalition.
Critics have scolded the agriculturist-turn politician for failing to set up his own party immediately after Ellen denied him her ballot in favor of incumbent President George Weah.
Boakai ran on the colors of Unity Party which Ellen founded, and over which she still welds some significant influence.
Following his acceptance speech on 15 October to chair the coalition, the local media slammed Boakai for not hinting solutions he would proffer to calm the storm rocking the quadripartite Collaborating Political Parties (CPP) coalition.
A move the media and Boakai's detractors interpreted as a sign of the former VP's political ineptitude that could make him incapable of fixing Liberia's political jigsaw and pull out Africa's oldest republic of the doldrums if voted president in 2023.
Among Boakai's lead detractors, is Mr. Alexander Cummings of the Alternative National Coalition (ANC) and a nodal constituent of the CPP coalition.
As a manifestation of his disloyalty to Boakai, Cummings selected to boycott the induction ceremony of the oldest candidate to the 2023 run and the second place winner of the 2018 presidential race.
Mr. Cummings' boycott followed his rebuttal recently of allegations by the coalition members, that he (Cummings) had fidgeted the coalition's constitution to suit his whims and caprices.
But in a rather surprised and swift turn, Mr. Cummings whose ANC came third in the 2018 presidential run, demanded his colleagues to formally apologize to him for falsely accusing him of forgery.
Notwithstanding, the outgoing CPP Chair Mrs. Nyomblee Karnga Laurence of the Liberty Party out-rightly paid deaf ears to Mr. Cummings' demand for an apology until she turned over the CPP mantle to Mr. Boakai.
The other figure of the coalition, Mr. Benoni Urey, believed to the richest Liberian politician, has always pledged unflinching loyalty to Mr. Boakai, recently describing the former VP as "sent by God" to lead the CPP against Weah.
But apparently from past experiences, many observers say Urey's eulogy of Boakai was a mere lip service.
Mr. Boakai is expected to lead the coalition to the 2023 polls at which incumbent President George Weah has promised to smash Boakai, and prove to him (Boakai) that he (Weah) was not a "one-term President" as Boakai has repeatedly described him.
+