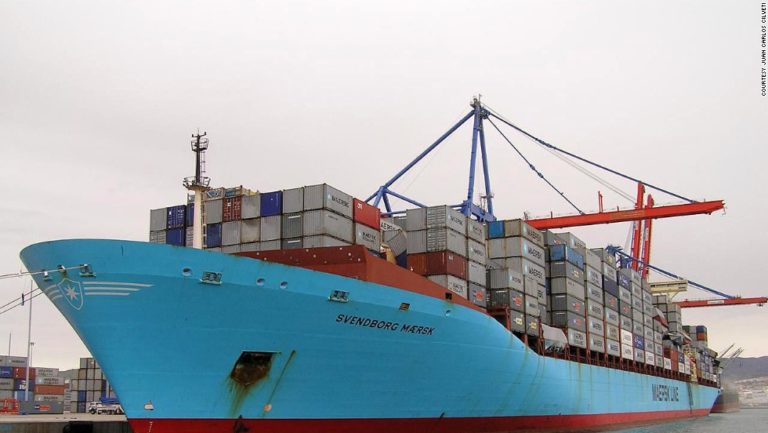 The West African Container Terminal (WACT) has said that the 35-day high dwell time for containers at the seaports was hampering efficiency at the Onne Terminal.
Mr. Noah Sheriff, Commercial Manager of APM Terminals' WACT, disclosed this on Friday at the Onne Port, in Rivers, during an interaction with 'Business and Maritime Writers Association of Nigeria' (BUMWAN).
He urged consignees to always ensure prompt delivery of containers to reduce the dwell time.
"I am appealing to consignees to take prompt delivery of their containers to reduce the dwell time, which has risen to 35 days. High container dwell time, hampers the efficiency of the terminal," he said
Sheriff also disclosed that the company was currently considering an additional investment of $111 million dollars as a show of commitment to national revenue generation.
Similarly, Mr. Ogbuji Innocent, General Manager, Public Relations of WACT, assured that the company would continue to contribute to the growth of the nation's economy.
He commended BUMWAN for sustained collaboration within the maritime business area.
"WACT has also impacted positively on its host communities through scholarships and job creation (direct and indirect jobs), and social infrastructure development," he added.
Responding, Mr. Peter Ihejirika, Chairman of BUMWAN, thanked APM Terminals' West Africa Container Terminal (WACT) Onne, for its huge investments at the Onne seaport.
According to him, WACT had developed the largest container terminal to service the eastern Nigerian market.
"Your determination to develop the terminal is also commendable, with the injection of additional $100 million dollars in 2020 into the company.
"This has culminated in the acquisition of state of the art cargo handling equipment, such as five Mobile Harbour Cranes, 20 Rubber Tyred Gantry Cranes, reach stackers, terminal trucks, trailers and empty container handlers.
"We are also aware that the upgrade also included the deployment of reefer racks with a 600 plug-capacity, expansion of the current yard, new workshop and a new terminal gate complex," the Chairman said.
He urged WACT to sustain its good relationship with the media, while also assuring the management of more robust coverage geared towards promoting business and international trade in the country.