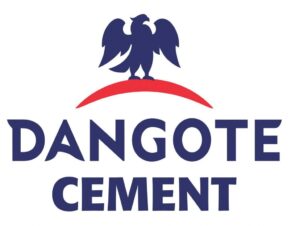 The Dangote Group, has vowed to make its Cement a household name and most preferred cement brand in Nigeria.
Mr Okey Nwankwu, Head, Media and Publicity, South East, Dangote Group, stated this in Enugu on Tuesday.
Nwankwo said that Dangote Cement was a dominant player in the cement sector with three cement plants in Nigeria.
He added that it was the only Cement Manufacturer that catered for all Cement Consumers with three unique brands, Falcon, Dangote 3X and the latest Bloc Master, aimed at adding real values to Artisans.
"We also have cement plants operating in Ethiopia, Zambia, Senegal, Cameroon, Tanzania, Ghana, Congo, Sierra Leone and South Africa with the plans to further expand to Niger," he said.
He maintained that the company was working on strategies that would drive business and create value for its customers, as it has increased range of its products to provide more alternatives for the customers.
"We also engage the Artisans pan Nigeria with continuous training and retraining of Artisans with practical demonstrations on the right usage of cement and the best practice in their chosen careers at various functions.
"We engage them in the right selection of the basic raw materials with emphasis on the mixing ratios, right applications and usage of the right tools for sandcrete blocks productions, tiling and brick layering activities.
"We collaborated with other Building Industry professionals and Regulated Bodies such as SON, Coren, NIA and NIQS on the sustainability of high standard of cement all the times.
"In our quest to key into the diversification of the economy by the Government, we will continue to roll out massive agricultural projects across the country. We have started in rice and while plans are underway for dairy farming.
"Our push for backward integration in providing our own raw materials on a massive scale has led to the planned investment of 4.6 billion dollars over the next three years in sugar, rice and dairy production alone," he said.