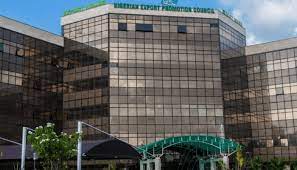 The Nigerian Export Promotion Council ( NEPC) on Monday trained no fewer than 150 youths on export modalities and procedures in Akure.
Speaking at the training, Mr Macpherson Fred-Ileogben, the NEPC State's Advisor, said that the training tagged: Export Expansion Facilities Programme ( EEFP) was aimed to bring Nigerian businesses out of harshness of Covid-19.
"This training is captured under Export Expansion Facilities Programme. It is meant to build the capacity of youths and put them to speed in term of non-oil export. The EEFP came up because of the experience of the whole world under COVID-19.
"The Federal Government approved some facilities for export to be revamped so that export will not suffer totally and cushion the effects of the pandemic. Many youths have benefited from the grants that have been given out already.
"We were looking at maximum of 80 youths when we were planning this event but I am surprised now that no fewer than 150 youths are here already.
"That shows that the youths of Nigeria are appreciating of what we are doing as far as non-oil export is concerned.
"We will try to see how we can make provisions for them since we have overflowing number already in order to make everybody happy with what we are doing today," he stated.
Fred-Ileogbon explained that the agency had feedback mechanism whereby the agency followed up participants of its programmes for effective actualisation.
He urged the participants to make use of the training through practice.
"Apply the knowledge that you have garnered to do it better," he urged.
One of the participants, Mrs Atinuke Oyebamiji, described the training as an opener for her to know the prerequisites for export trading.
"For me to have come from Abeokuta, it's worth it. The training is interesting. I have learnt about signing of agreement, freight and forwarding and others.
"Our lecturer made everything as simple as ABC unlike before, when we thought it was a great burden. I can now say that my coming is not a waste," she said.
Another participant, Mr Adebukola Kolawole, noted that it was opportunity for youths to have the technical know-how of export business," he said.