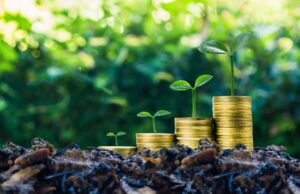 Bangladesh's first green economic zone that is awaiting local, foreign investment occupies about 60% of the land development work of the 1,041-acre economic zone has been completed
The project is ushering in the era of green economic zone,
With an easy location, enough manpower and world class facilities, Sirajganj Economic Zone, the largest and 100% green private economic zone in the country, is waiting for investments from local and foreign companies.
Around 60% of the land development work of the 1,041-acre economic zone located beside the River Jamuna has already been completed. So far, 14 local companies have been allotted 110 acres of land.
However, the Bangladesh Economic Zone Authority (Beza), which is constructing the economic zone, is preferring investors from Saudi Arabia, Japan, China, the United States, South Korea, Australia, India, Norway and other countries.
Sheikh Monwar Hossain, director, Sirajganj Economic Zone Ltd, told The Business Standard, "There will be 400 plots in the economic zone and will create employment for around five lakh people. Many local companies are trying to allocate land. However, as it is the first green economic zone in the country, we are waiting for foreign investors. We will give them priority."
"To make the economic zone fully green, maintaining international standards, we are using hundred percent local natural resources.
The economic zone authorities say that green environmental standards would be maintained at all levels of the construction work including infrastructure, production, transportation, education, treatment and accommodation of the people concerned etc.
According to people concerned, only 60% of the land is being allocated for factories to keep the whole project green. There are plans to build various green infrastructures including playground, lake, recreation center, hospital, technical institute, rain water harvesting system and solar panel park on the remaining land.