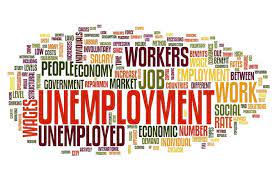 The Executive Secretary, Tertiary Education Trust Fund(TETFund), Prof. Suleiman Bogoro, says importation of skilled labour is contributing to increased level of unemployment and social unrest in Nigeria.
Bogoro made this known at a capacity building workshop in Abuja on Wednesday.
The workshop, organised by TETFund for beneficiary polytechnics in Northern Geopolitical Zone, has the theme: "Improving Skills Development in Nigerian Polytechnics for economic growth, entrepreneurship and social inclusion".
Bogoro stressed that it was unwise to continuously rely on importation of technology for national development in view of its consequences.
He said rather than importing skills, Nigeria should draw lessons from the Asian tiger that had greatly developed their local technology not only for national development but export.
The executive secretary called on polytechnics to rise to the challenges of a 21st century knowledge economy by reinventing themselves to provide needed skill gaps for sustainable technological growth.
"In spite of the considerable efforts on the part of government in Nigeria' s public polytechnics, there is still a lot to be done by the polytechnics themselves.
"This is particularly in the area of promoting entrepreneurial development for the Nigerian society.
"This will no doubt go a long way in solving some of the perennial challenges of unemployment and social unrest amongst our youths.
"The acquisition of skills prepares individuals with the capabilities to compete globally for gainful employment and helps solve challenges in many areas, creating a brighter future for all,"he said.
The executive secretary called for improvement in polytechnic education, particularly in the area of practical work to provide needed skilled labour for the economy.
He also called for replacement of obsolete training facilities to meet global standards, development of skill acquisition programmes and review of curriculum to enhance Information Communication Technology (ICT).
Bogoro assured that TETFund would continue to provide training and equipment to its beneficiary polytechnics to enable them deliver on their mandates.
The Executive Secretary, National Board for Technical Education (NBTE), Prof. Idris Bugaje, warned that the board would no longer accredit polytechnics that did not have provision for skills training.
Bugaje, who was the coordinator of the workshop, expressed concern over inability of polytechnics to meet the skill gap in Nigeria.
He also expressed concern over the conversation of polytechnics to universities, saying it had dire consequences on the country's economy.
Bugaje stressed that for every graduate of Engineering from the university for instance, about five skilled technicians, basically produced by polytechnics, were needed, calling for reversal of polytechnics conversion.
Meanwhile, participants at the workshop, largely Directors and Rectors of polytechnics, expressed optimism that they would be better equipped at the end of the workshop for the paradigm shift required.