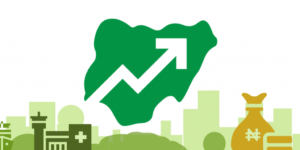 The Overseas Friends of Bharatiya Janata Party on Wednesday called for fortified collaborations between Nigeria and Indian for economic growth.
Mr Sanjay Srivastava, OFBJP's President, Nigeria Chapter made the call on the sideline of the Indians celebration of their 73rd year independence anniversary and 9th year anniversary of OFBJP.
The OFBJP is a non-governmental organisation involved in community development in Nigeria and promoting Indians' common cause.
Srivastava said that Nigerians and Indians should work with the consciousness that the two countries had a lot in common as they were both colonised by the British.
He urged citizens from both countries to work unanimously, explore their mineral resources, cultural, and agricultural potential for economic gains for the two countries.
He noted that the two countries had enjoyed some bilateral relations and cultural collaborations over the years, but this needed to be fortified further.
"Nigerians and Indians need to understand that they have a lot in common, we came from the same background, been exploited in the past by the British.
"It is time to work together in unity, the two nations had been blessed with good agricultural products and mineral resources, we need to take our collaborations to the next level.
"There are some similarities among Nigerians and Indians through the love of colours, fashion, music, and arts, these similarities should be taken advantage of by the two countries," he said.
Srivastava canvassed for more educational and cultural collaborations as well as encouraged Nigerians to study in India while Indians do the same.
"We need to join hands together and build prosperity for the two nations.
"Nigerians and Indians should speak against every anomaly in health, security, and all," he said.
Srivastava commended the efforts of Indian Prime Minister, Narendra Modi, whom he described as a selfless leader due to his good governance.
He said Modi had been rated as one of the best leaders in the world by some researchers and media, adding that the feat was highly commendable.
According to him, Indians, who were predominantly known as farmers had been able to embrace diverse professions and contribute immensely to solving global problems.
He noted that a lot of success stories had been generated due to Modi's huge contributions to India's economic growth.