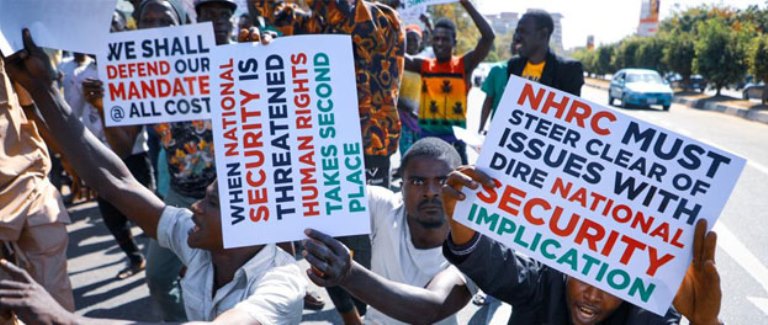 Pro-Sowore and anti-Sowore protesters clashed in Abuja on December 23, 2019 in Abuja just as Justice Ahmed Muhammed recused himself from hearing any suit concerning the convener of the #RevolutionNow protests.
Federal High Court judge said he took the decision as a result of two publications by online news platform, Sahara Reporters accusing him of biased.
He has decided to return the case file to the Chief Judge of the Federal High Court on the grounds that justice is rooted in confidence.
He stressed that there have been issues with the news outfit in the past, insisting that it would only be right if he hands off the case.
As the judge was taking his decision, a clash occurred between two parties.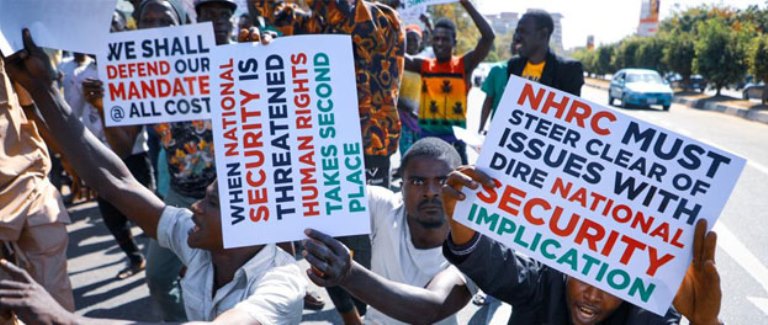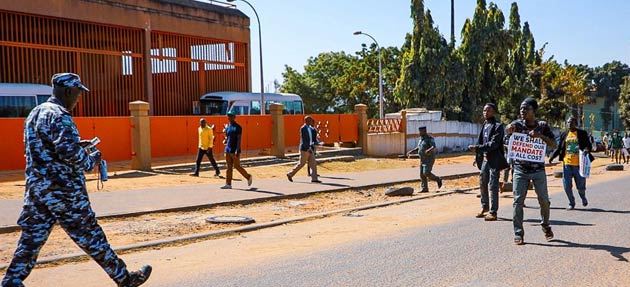 The Enough Is Enough Movement, a pro-Sowore group, which give a 14-day ultimatum to government to release Sowore stormed the streets in Abuja but were resisted by some other groups.
The group marched in front of the National Human Rights Commission in Abuja to submit a petition against the government and were confronted by counter-protesters.
The clash took place in front of the National Human Rights Commission.
Sowore, failed presidential candidate of AAC and, Olawale Bakare, are standing trial on a 16-count bordering on treasonable felony and money laundering amongst other charges.
They have since pleaded not guilty and were granted bail in the sum of N100 million and N30 million respectively.