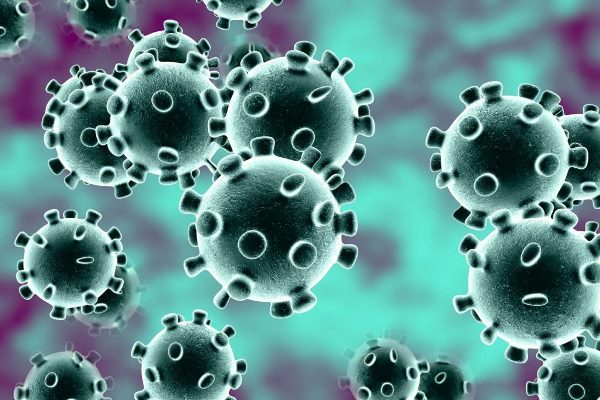 Nigeria's Coronavirus scourge escalated early on Monday after a prominent personality died and another tested positive for the pandemic.
The casualty is 67-year-old Mr Suleiman Achimugu, a former Managing Director of Pipeline and Product Marketing Company (PPMC), a subsidiary of Nigeria National Petroleum Corporation (NNPC).
As Nigerians mourn the death of Achimugu, Nigeria's former two tenure Vice President Atiku Abubakar, early on Monday broke the news that his son has tested positive for COVID-19.
Achimugu died over night from corona virus as the first casualty in Nigeria who came back from the UK two weeks ago and started showing symptoms of the disease on March 17, 2020.
The National Centre for Disease Control (NCDC) took his blood specimen confirmed him positive and died at 2 am on March 23, 2020 as members of his immediate family have been quarantined.
The infection of Abubakar's son has apparently gone to further boost the campaign that the disease is real as opposition have consistently accused Nigerian government of fabricating COVID-19 in other to loot treasury.
Atikuv who was the presidential candidate of the opposition Peoples Democratic Party in the 2019 general election reported on his twitter handle @atiku, early on Monday that his infected son had been moved to Gwagwalada Specialist Hospital in Abuja for treatment.
He said the National Centre for Disease Control (NCDC) had been duly informed.
The NCDC had earlier on Sunday put the total number of confirmed cases in Nigeria at 30 but it on Monday confirmed five new cases.
These new cases bring the total number of confirmed cases in Nigeria to 35.
Also Wife of Nigeria's President, Aisha Buhari, has joined the train of people to sympathize with Abubakar.
Although the Nigeria Centre for Disease Control, NCDC is yet to add Atiku's son to the record, the former Vice President himself made the announcement about son's status via his Twitter handle, He tweeted:
Mrs. Buhari prayed for the recovery of the politician's son.
"Your Excellency, It's with deep sense of concern that I extend my sincere prayers towards the quick recovery of your dear son. Allah renu en Amin", she tweeted.
Some other Nigerians have commended Abubakar for the public disclosure of his son's health status.
Oby Ezekwesili, the two-time former minister of solid minerals and education said the announcement will become helpful, imploring authorities to heighten awareness as a result of it.
"That former Vice President Atiku Abubakar informed the public that his son tested positive to Coronavirus, is hugely helpful to everyone. Lagos state Government and Federal Ministry of Health and all of us should leverage this to create more awareness that this is real."
"I commend Vice President Abubakar for his transparency and leadership at what must be a very difficult time for him and his family. I wish his son speedy recovery", Dr. Joe Abah, a former Director-General of Bureau of Public Service Reforms, also registered.