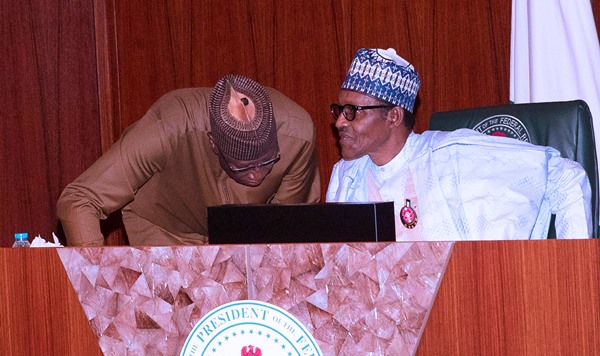 By Mohammed Momoh
Nigeria has lifted the ban on religious gathering, economic activities and re-scheduled curfew, but refused to re-open schools.
While the re-opening of airports for local flights has been approved to commence June 21, the restrictions on markets and banking activities have been lifted.
Inter-state travels through land also remained banned.
Mr Boss Mustapha, the chairman, Presidential Task Force (PTF) on COVID-19, however, reported that the new measures would be implemented with specific guidelines and protocols agreed with state governments.
Mustapha, who is also the Secretary to the Government of the Federation, says the relaxation of the restriction on places of worship is based on guidelines issued by the PTF and Protocols agreed by State Governments.
He also said the curfew from the current 8 p.m. to 6 a.m. had been shortened from 10 p.m. to 4 a.m., starting from June 2, 2020.
Mustapha reported on June 1, 2020 that President Muhammadu Buhari has approved the measures for implementation over the next four weeks, spanning June 2, to June 29, subject to review," he said.
He, however, said schools, bars, gyms and nightclubs would remain closed.
Ban on inter-state travels except for the movement of agricultural produce, petroleum products, manufactured goods and essential services subsists, he said.
According to him, sustenance of key non-pharmaceutical interventions will apply nationwide and includes ban on gatherings of more than 20 people outside of the workplace.
Others are "mandatory use of non-medical face masks in public places; mandatory provision of hand washing facilities/sanitisers in all public places and extensive temperature checks in public places".
The Minister of Aviation, Mr Hadi Sirika, also reported the lifting of suspension on domestic flights, which was imposed since March due to the outbreak of coronavirus.
According to Sirika, the resumption of flights will be based strictly on the implementation of the approved protocols for safe operations of the airlines.
"The three-week period between now and the resumption date is to enable the operators adhere to all the necessary industry regulations, without which they cannot take to the skies after being dormant for some time.
"This is because aviation, unlike other sectors, is a highly regulated one," he said.
As the nation eases some of the lockdowns, the Nigeria Centre for Disease Control (NCDC) late on June 1, reported recording additional 416 new cases of the Coronavirus (COVID-19), bringing the total number of infections to 10,578.
NCDC said that 3,122 out of the 10,578 total infections have been discharged, with 299 losing their lives.
The agency said that 12 new patients were confirmed dead to the virus in the country on June 1.
It explained that most of the fatalities recorded from COVID-19 were cases with other underlying illnesses known as co-morbidities.