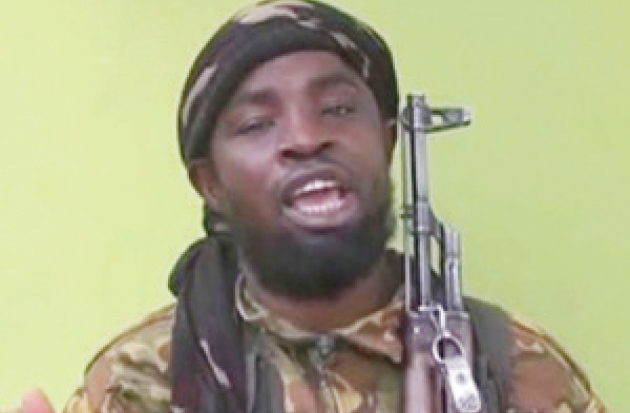 By Mohammed Momoh
The United Nation (UN) and President Muhammadu Buhari of Nigeria have condemned the horrifying and gruesome execution of five aid workers on July 22, 2020 by Boko Haram terrorists.
The terrorists, still holding some villages in Nigeria's northeast state of Borno, released the video showing the execution of the humanitarian workers they kidnapped for a ransom of $500,000 which was not paid.
The victims, abducted in June, are humanitarian workers with State Emergency Management Agency, Action Against Hunger, Rich International, and International Rescue Committee.
The insurgents ran out of patience and executed the aid workers whom they said were "working for unbelievers who don't care about you."
"We are sending this as a very strong message to you unbelievers and infidels. And to those of you that are being used by these infidels to repent.
"You are working for them but they do not have any concern about you.
"You worked for them to achieve their goals but they are very far from your plight. They do not show you any care. Look at you now. When we kidnap you they don't care. They show no concern.
"We are calling on all you unbelievers to repent and turn to Allah.
"We will continue to abduct you people at every road that we see you if you don't repent to work for them. It is a warning to all of you," they said in the video that has attracted more than two million views.
In a sharp reaction, the United Nation (UN) Humanitarian Coordinator in Nigeria, Mr Edward Kallon, condemned the killing Kallon, and described the action of the terrorist as " utterly shocking and horrifying''.
Kallon said in a statement on July 23, 2020 that the victims were committed humanitarians who devoted their lives to helping vulnerable people and communities in an area heavily affected by violence.
"Our colleagues and partners were abducted while travelling on a main route connecting the northern town of Monguno with Maiduguri, the Borno State capital.
"Their safety and securing their safe release have been our highest priority since they were captured in June.
"I strongly condemn all violence targeting aid workers and the civilians they are assisting. I am also troubled by the number of illegal vehicular checkpoints set up by non-state armed groups along main supply routes.
"These checkpoints disrupt the delivery of life-saving assistance and heighten the risks for civilians of being abducted, killed or injured, with aid workers increasingly being singled out.
"This is tragically not the first killing of kidnapped aid workers. We have repeatedly called for such devastating fate and blatant violation of international humanitarian law to never happen again.
"And yet, it does. I implore all armed parties to step up their responsibilities and stop targeting aid workers and civilians," he said.
Kallon said that the incident would not deter the international community from providing aid to millions of Nigerians who desperately needed assistance in the north-east.
President Buhari sympathised with the families of the victims, and gave the assurance that the government would continue to do all it can to ensure that every remaining vestige of Boko Haram were wiped out completely from northeastern Nigeria and that the perpetrators of this atrocity face the law.
Buhari also condoles with the Borno State Emergency Management Agency, Action Against Hunger, Rich International, and International Rescue Committee, whose staff have suffered this gruesome fate.
He thanks them for their continued dedication and service to the victims of Boko Haram in northeastern Nigeria.
He assures them that security agencies in the state will work closely with their organisations to implement measures to ensure that no such kidnapping of staff occurs again.