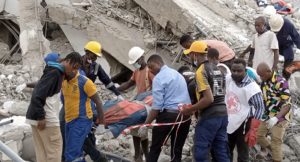 Mohammed Momoh
As the death toll from the collapsed 21-storey building in Lagos increased to 36 on Thursday, the state governor, Mr Babajide Sanwo-Olu, has constituted a six-man investigation team.
The National Emergency Management Agency (NEMA) confirmed that 14 more bodies were on Thursday recovered from the rubble as the rescue operation enters the fourth day.
The death toll from the incident rose to 22 on Wednesday.
"So far, 36 people – 33 males and three female — have been confirmed dead, while there were nine survivors," the Acting Coordinator of the Lagos Territorial Office of the NEMA, Mr Ibrahim Farinloye, said.
The survivors include one female and eight male as operation to rescue those trapped in the rubble of the 21-storey building which collapsed on Monday afternoon, trapping dozens of people is still ongoing.
Meanwhile, governor Sanwo-Olu who had earlier suspended the General Manager of the Lagos State Building Control Agency (LASBCA), Mr Gbolahan Oki, said the panel to probe the remote and immediate causes of the collapse of building has 30 days to submit its report.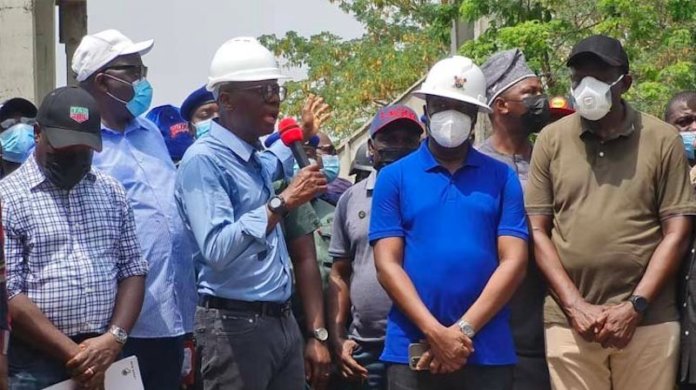 Members of the panel include professional builder, town planner, structural engineer, and legal practitioners – all from the private sector.
The Chief Press Secretary to the Governor, Mr Gboyega Akosile, said the panel's reference include ascertaining whether there was a compromise of the building codes by the developer, the contractor, and statutory regulatory agencies.
He reported that Governor Sanwon-Olu had an interaction with members of the families of the victims on Wednesday when he visited the site of the accidents.
The governor described the incident as "a monumental disaster", hinting that mistakes must have been made in the process of developing the collapsed structure,
"We've promised to be open and carry out thorough investigation on the cause of the collapse. In that regard, I have set up a high-powered professional investigative panel whose membership consists of professionals outside of the government,'' the governor said.
"The panel will be finding out who the culprits are. The investigation will start from the heads of regulatory agencies. Be rest assured that if there are other people that are found wanting in the course of investigation, everybody will face the full wrath of the law.
"Members of the panel are people of impeccable integrity and I will be signing an Executive Order to give the panel a legal backing."
He said, "I express my deepest sympathy to the families of those that have been involved in this unfortunate incident. For the bodies recovered from the site, we are currently conducting systematic process of identifying them.''