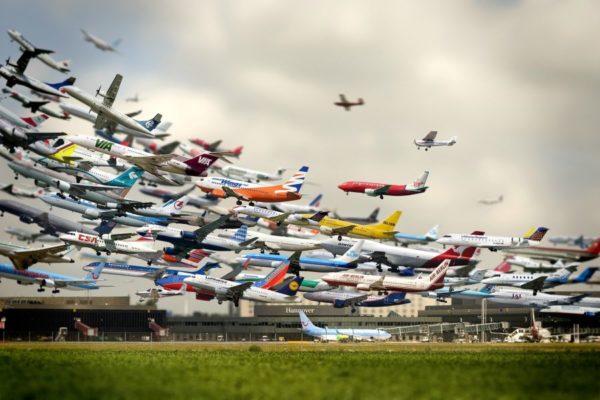 The National Association of Nigeria Travel Agencies (NANTA) says that travel agencies in Nigeria have suffered financial losses to the tune of about N180 billion since the outbreak of the dreaded coronavirus disease.
The National President of the association, Mr Bankole Bernard, made the disclosure at a news conference in Lagos on Friday.
Bernard said the outbreak of the pandemic had grounded the global travel business in which Nigeria is key player.
"It is disheartening that travel agencies have suffered losses of over N180 billion since the outbreak of COVID-19.
"There will be a global recession because virtually every aspect of the economy has been affected.
"We are in prayers that this sad period shall not remain a permanent feature. We are strong, hopeful and prayerful."
Bernard said that airlines had also lost over $200 billion globally as almost all airlines had been grounded.
He said that the development had also affected the International Air Transport Association because the association's staff had been told to operate from home, due to sporadic spread of the disease.
He, however, announced that due to the widespread of the disease, the association had decided to postpone its 44th Annual General Meeting (AGM) earlier slated to begin from March 25 in Kano.
According to him, the association is mindful of the consequences of COVID-19 to the wellbeing of members but was more concerned about the health of industry players and customers.
He said the association, with 1,600 members was impressed with government's response so far, particularly with the restrictions of passengers and airlines from high risk countries.
"We crave understanding and urge all NANTA members to obey all government's rules and regulations concerning the management of this pandemic.
"We are not alarmed or in panic mood but sufficiently aware to follow directives of the Federal Government's task force on COVID-19
"The postponement of the AGM is not out of fear but consideration of what is going on as regards COVID-19, to keep our members safe.
"We have directed our members to be alert and proactive at this sad period even as we continue to pray and monitor the spread and development.
"Our association is in pains concerning the deserved shifting of our prime gathering."
He said the association was working to create adequate awareness on preventive measures for the disease, especially to its members and Nigerians in general.
The president commended the Nigerian Civil Aviation Authority and the Nigeria Centre for Disease Control for their collaboration with other stakeholders toward containing the outbreak, saying that the efforts had yielded positive results.
"The economic impact of this disease on our industry is enormous. The aviation industry is so fragile that whatever affects any aspect of the nation's economy affects the aviation sector," Bernard said.