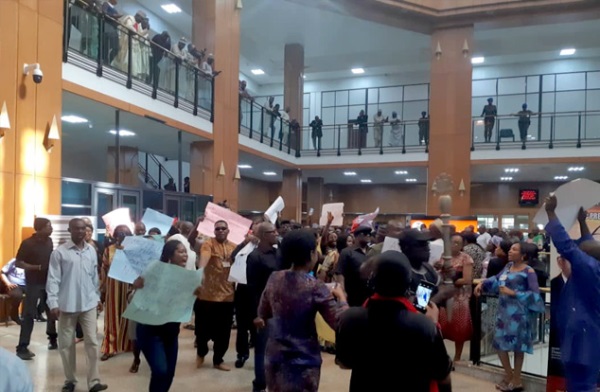 Tanko Mohammed
Nigeria has confirmed that more than half of its almost 201 million people are poor with 94 million below extreme poverty line.
Poverty has continued to ravage the oil-rich nation, in spite of the billions of dollars the nation has fetched from crude oil which it started drilling and selling since January 15, 1956.
Oloibiri, a small community in Ogbia local government in Bayelsa state where crude oil and gas were first struck is still its old self – tattered, rusty, dilapidated and devastated. Like in many other places, the inhabitants of Oloibiri, mainly fishermen and farmers, are still without access to potable water, electricity, roads, and modern schools.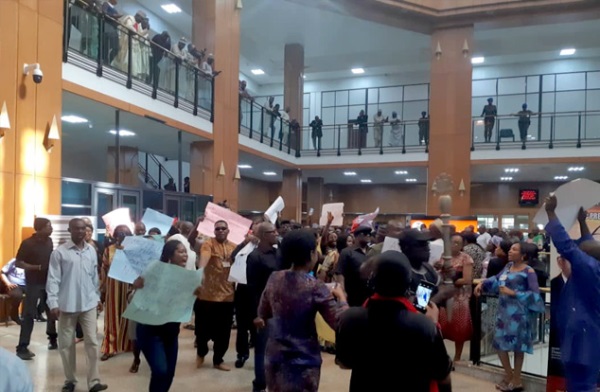 Sixty-five years after the first crude oil was exported from the village, the historic town is left desolate and crying for salvation and succour from the ruins caused by oil exploration while poverty in its extremity ravages the people across the 36 states and the Federal Capital Territory (FCT) and in the country's 774 local governments.
With foreign reserves of $35.2 billion and debt profile of $84.57 billion, Nigeria, jocularly referred as "poverty capital of the world'' and is saddled with 26 million unemployed youths and crippling dearth of industry laced with high level of imports, especially in petroleum products ironically.
Mr Constant Tchona, Oxfam International Country Director in Nigeria confirmed that no fewer than 94,470,535 million people are below extreme poverty line, because they live below the benchmark of $2 (N684) per day.
"The number of people that live below extreme poverty level has made Nigeria the World Capital of Poverty,'' she said.
Nigeria's Vice-President Yemi Osinbajo also confirmed that the problem of extreme poverty in Nigeria keeps him up at night. He said that in spite of the huge oil and gas and other resources, including manpower, "I think what keeps me up at night has to do with extreme poverty; the issue is that the largest number of those who vote for us are the very poor''.
The promises that government makes to them is that their lives will be better and obviously they are looking at their lives being better in the shortest possible time.
"I will like to see Nigeria being an industrialised nation in the next 10 years; a very strong middle class and most people living above the poverty line.''
Nigeria has become home to extreme violence, such as kidnapping, abduction, ethnic rivalry, militancy and terrorism, all fuelled by poverty and idleness of teaming youthful population, Vice Presidential candidate of the opposition Peoples Democratic Party (PDP) in 2019 elections, Mr. Peter Obi, said.
He said the high level of poverty in Nigeria coupled with failure of leadership, had continued to encourage insecurity in different parts. The youths have taken to crime when they are living in poverty, unemployed and did not know where their next meal is coming from.
"But the situation can be turned around with good economic policies that will strengthen the private sector, support business growth and generate employment," he said.
Piqued by the situation, President Muhammadu Buhari, on February 23, 2021, wondered what became of the nation in the past, "with all the resources available to it" that no holistic agenda on poverty reduction was ever contemplated.
He told the meeting of Presidential Economic Advisory Council (PEAC), which was also attended by Vice President Yemi Osinbajo, that, "I was shocked, hearing from you that, even with our vast agricultural land resources.''
"Thank you for shaking us up. We are now awake, we will not doze off again. We didn't just bump into this, we believe it is something we can deliver on."
The administration is pursing ambitious policy of lifting 100 million Nigerians out of poverty and that the initiative did not come by accident or "something we just bumped into," but a deliberate one that will be pursued with remarkable grit and determination, President Buhari said.
The nation requires "rapid, sustained, sustainable and inclusive economic growth''.
As a major strategy to redress poverty, President Buhari has launched the Economic Recovery and Growth Plan (ERGP), a home grown initiative that targets to lift 100 million people out of poverty in the next 10 years through other sub-programmes.
"We must move forward with home grown solutions suitable to our local context. Our efforts must be both suitable and sustainable,'' President Buhari reported, saying all areas to discover include agriculture, industrialisation, infrastructure and financing.
The government established National Social Investment Programme (NSIP) targeting the poor and vulnerable members in all its ramifications, Mrs Maryam Uwais, Senior Special Adviser to the President on National Social Investment Programmes (NSIP), reported.
In addition, he said a Home Grown School Feeding Programme, has also been introduced to provide one-meal per day in primary schools, and provide job opportunities for communities around schools.
Mr Olukayode Pitan, the Managing Director of Bank of Industry (BoI), reported that the bank had disbursed $38 million (N11.5 billion) to petty traders and artisans under the TraderMoni of the Social Investment Programne.
TraderMoni is a micro-loan scheme under the Government Enterprise and Empowerment Programme (GEEP), a component of NSIP. It provides capital to artisans and petty traders.
Vice President Osinbajo also reported that the immediate vision is reduction of extreme poverty by lifting at least 20 million Nigerians out of want in the next two years.
He said a wholly technology-based approach called the Rapid Response Register (RRR) has been created to facilitate social protection method of targeting to tackle poverty in a more systematic manner, leveraging technology to expand the scope of the interventions.
"As of 31st December 2020, we have identified and registered about 24.3 million poor and vulnerable individuals into the National Social Register; equivalent to about 5.7 million households.
Osinbajo on January 18, 2021 reported the successful activation of the Economic Sustainability Plan (ESP) and Cash Transfer scheme aimed at delivering financial support to at least one million urban-based households using RRR.
Science and Technology minister Ogbonnaya Onu has launched the 2021 Technology and Innovation Expo to showcase ideas that will transform economy from commodities to knowledge-based in order to create jobs and reduce poverty.
Onu said at the launch on March 13, 2021 that the expo is critical, not just in helping to commercialise research and innovation findings, but also to help in the fight against poverty.
The fight against poverty would come by job and wealth creation and also to ensure that Nigeria became self-reliant and he said: "With over 200 million citizens and the largest economy in Africa we should be able to produce many of these things in Nigeria and meet our needs then export the surplus to other countries.''
Mr Sadiya Umar Farouq, Minister of Humanitarian Affairs, Disaster Management and Social Development, also inaugurated the N-Power Batch 'C' on the National Social Investment Management Systems (NASIMS).
N-Power is designed to engage youths for skill and employability and aligned to the national policy drive of lifting 100 million people out of abject poverty in ten years.
"It would relate and stimulate the economy, since the beneficiaries will be paid a stipend of N30,000 ($60) per month, thus improving their disposable income levels as well as positioning them as better economic agents.''
Elated with the initiatives, World Bank Country Director for Nigeria, Mr Subham Chaudhuri, sees them as critical component in the response to the COVID-19 pandemic.
Chaudhuri emphasized the need for stakeholders to remain transparent in the selection and disbursement of the funds to the beneficiaries.
Advising the government on the fastest way of pulling people out of poverty, Mr Benjamin Nwude, Member, Council of Nigerian Mining Engineers and Geoscientist, said that the solid mineral sector holds the key.
According to him, the development of this sector is one area that has been rightly identified that will make Nigeria to break the spiral of decay and poverty in the midst of plenty.
Prof. Doyin Salami, the Chairman of PEAC, said poverty reduction strategy requires the nation to aim to raise agricultural productivity; address the wide disparity among states and the regions in the distribution of poverty.
The 57-year-old national economic adviser said the nation also needs to ensure macro-economic stability and take advantage of the different economic endowments in order to promote industrialisation.
The biggest challenge to the success of these programmes is the high level of insecurity that have pervaded all parts of the country, Prof. Sam Smar, a sociologist at the National Open University of Nigeria, said.