In a bold move to boost production and join the world's league of avocado producers, Nigeria targets to plant 75,000 Hass avocado seedlings in 2022.
The Chief Executive Officer, Avocado Society of Nigeria, Mr Sola Adeniyi, on Saturday in Lagos, that although Nigeria is currently not on the list of countries producing the crop, many Nigerian farmers have started showing interest in commercial cultivation of avocado.
He said the cultivation of the crop has grown beyond expectation, adding that Nigeria would soon be listed among avocado-producing countries.
"Every year, the volume of farmers interested in cultivating avocado continues to increase.
"We have been planting Hass Avocado for the past two years. In 2020, we planted 10,000 seedlings, in 2021, we did 25,000.
"So far in 2022, we have planted 30,000 seedlings and we are targeting between 50,000 and 75,000 in 2022.
"We are the only one in the association that has certified Hass avocado in the whole country; anybody that buys his avocado anywhere, the person is not buying the certified version.
"I know that in the next seven years, we are going to be listed among the avocado-exporting nations.
"There's a difference between producing and exporting, I believe in the next couple of years, we will be listed," he said.
Adeniyi described Hass Avocado as a premium variety fruit currently in high demand across the world.
He noted that Kenya is number one producing nation in Africa, followed by South Africa, while Mexico is the highest producing nation in the world.
He said about 125 farmers have already registered with the society, adding that others should also embrace it.
According to him, the acceptance is becoming so big, especially from former president Olusegun Obasanjo and many more like him.
"We have not started producing the crop yet, but our expectation is to do minimum of three to five metric tons in the next three years, with our first harvest.
"Avocado is like wine, the older the better.
"The nursery is doing fine in Ogun state, we are doing about 1,000 seedlings per week. We are currently selling at N3,000 per seed.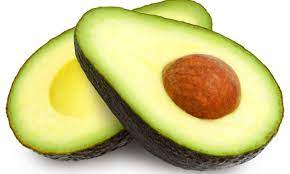 "The project is becoming so big beyond our expectation. The acceptability is becoming so huge each passing day and a lot of people want to be part of it," he said.
Adeniyi said a lot of farmers are buying the seedlings now in preparation for the wet season coming up in March.
"The seedling is not that readily available, because there is a limit to what we can produce in our nursery.
"It is not easy to have nursery everywhere, you must have it in a place where you have the competitive advantage, from Ogun State, we can deliver to anywhere in the country.
"What we want to do later in the next few years is to start training other people on how to make such nursery," he said.
He urged the Federal Government to embrace the project and make it a national crop.
He also advised farmers to embark on commercial cultivation of Hass Avocado in the country.
"We are not a government oriented group. We are in the private sector and we understand the business and we don't joke with it.
"We have not had challenges that we cannot handle ourselves and by the grace of God, in a couple of years, we will be listed as a producing countries, Adeniyi said.